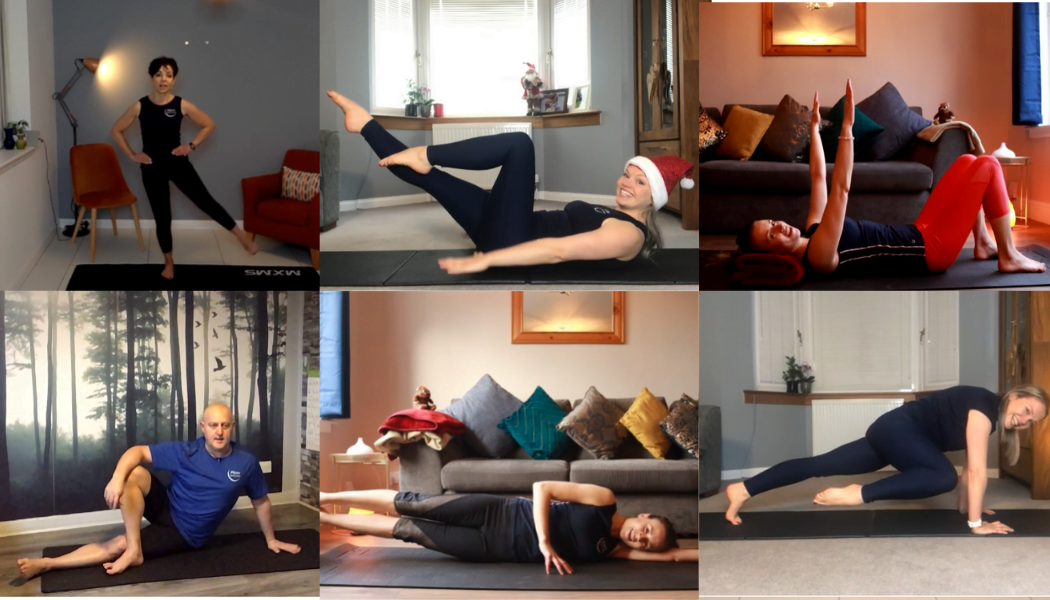 What's new in your member area over Christmas
Check out the following classes which have been added to your member area this week, including a 'Festive Fun' workout with Christine.
All levels #37: Festive fun
This is the perfect class for over the festive time! Christine encourages you to be in charge so you can take from the class what you need and work at the intensity level of your choice. Work all the major muscle groups and mobilise throughout your body to feel great within yourself this Christmas.
Beginners #23: Mat flow
Get strong and mobile with this lovely mat class with Stephanie. You will work all of the large muscle groups leaving you feeling strong and lengthened.
Pilates fitness #20: Obliques
Twist and bend with Christine to improve your oblique function. Your core will feel stronger and toned after this session. Enjoy!
Flexibility & mobility #12: Full body flow
Enjoy this full body workout with Giuseppe that will challenge and improve your spine mobility and flexibility. Choose from a lower level through to challenging options to tailor the workout to your needs. Leave this workout feeling stretched and energised. Have fun!
CanRehab Pilates #6
A CanRehab Pilates session split into three sections. Firstly standing, postural corrections, balance and strength work. Secondly, seated floor work to lengthen and strengthen. Then finally lying floor work to complete the set.
Pilates for Osteoarthritis (6/6) #6
Enjoy the last class in our 'Pilates for Osteoarthritis' series with Stephanie. You will stretch, mobilise and feel energised and relaxed throughout the body after this lovely session.
We hope that many of you have enjoyed and benefited from Stephanie's 'Pilates for Osteoarthritis' classes. After the success of these classes and your positive feedback, we are looking forward to introducing a series on 'Back Health' classes to our service starting early January. Watch this space for more information.
Members can find these in 'My videos' by clicking here.
We wish you and your families a very Merry Christmas,
Pilates Scotland Team