ABOUT PILATES SCOTLAND
Born in 2020, Pilates Scotland online introduces an exciting range of services that provides their members with unlimited access to an extensive library of mat-based Pilates classes with new workouts being added each week.
Prior to the Covid-19 pandemic, Pilates Scotland hosted both private and group Pilates classes in locations throughout Edinburgh and the Lothians. Participants of their classes felt a real connection and many reported significant results. Furthermore, Pilates Scotland clients felt a sense of belonging as a result of their newfound friendships with their fellow class goers.
Throughout the summer of 2020 many of Pilates Scotland's clients asked them if it would be possible to host a range of online classes as they were keen to continue practicing at home. Thus, Pilates Scotland online was born!
Our mission at Pilates Scotland is to supply fun, easy to follow, challenging yet relaxed classes that are suitable for all levels and can be enjoyed anywhere, anytime. We endeavor to support local Pilates Instructors based throughout Scotland whilst building a community of like-minded individuals through the practice of Pilates. We are committed to offering our members value for money and we believe that quality instruction should be accessible from the comfort and safety of your own home.
Founder, Christine Mills, is passionate about expanding the Pilates Scotland team and her individually selected instructors are all encouraged to be themselves and to allow their personalities to shine through.
Let us introduce you to the team:
Christine started dancing at 3 years old in local Edinburgh classes before full time training at Arts Educational Schools London, where ballet was her favourite discipline. After suffering a back injury at 22 she was introduced to Pilates. The success of her tailored programme enabled her to return to her home city and join the health and fitness industry.
She now has over 15 years experience and holds a Level 3 Diploma in Instructing Mat-Based Pilates, as well as a Level 3 award in Designing Physical Activity Programmes for Antenatal and Postnatal Clients and Pilates for Common Orthopaedic Conditions. She also has many other group exercise qualifications including Exercise to Music, Les Mills Body Pump, Body Attack and Body Balance. Christine has taught all over Edinburgh and West Lothian with clients from all walks of life and with a variety of individual challenges. She is passionate about helping people to move freely, without pain or restriction and loves to support clients to achieve the fitness goals they aspire to. She has established Pilates Scotland with the intention of making Pilates Classes, friendly, fun and enjoyable.
Edinburgh based, Anna Baker has been a fitness instructor for over 18 years, following her career as a university lecturer teaching toxicology. Anna's approach to her instruction is fundamentally based on making her classes both fun and enjoyable and her larger than life personality will help to keep you motivated every step of the way.  Anna is passionate about helping her participants to develop stronger and more effective planes of movement.  Anna also specialises in injury rehabilitation.
In addition to Anna's background in Pilates, she has recently expanded her portfolio, combining her cancer research to deliver CanRehab classes for those undergoing cancer treatment.
Anna loves being part of the Pilates Scotland team and we are absolutely delighted to have her onboard.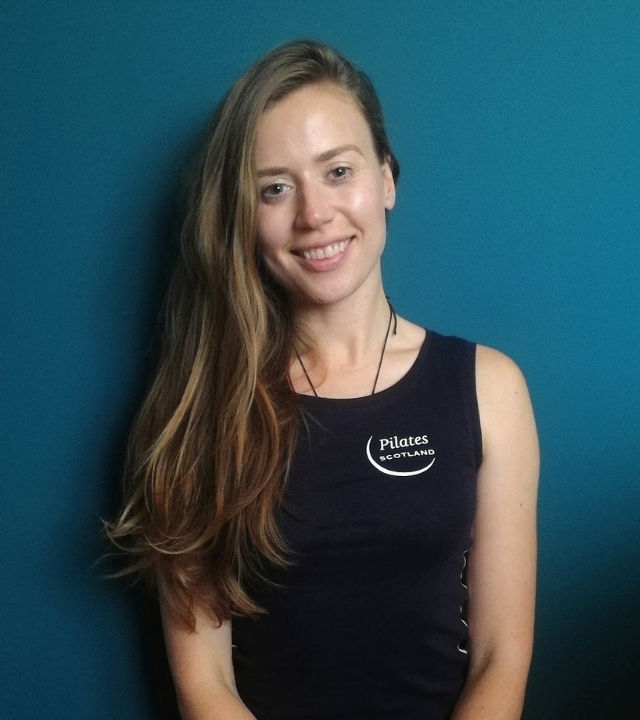 Stephanie spent years performing & travelling the world as a professional singer & dancer after graduating from Laine Theatre Arts in Epsom Surrey. She discovered Pilates in 2010 as a result of injury & has never looked back. Pilates helped Stephanie find strength & control in her body & brought her a sense of wellbeing.
Stephanie completed her training with Pilates Union & she has undertaken further training since with internationally renowned teachers whilst living in France. In addition to Pilates,
Stephanie is also a qualified Yoga teacher & she likes to bring a slight Yoga feel to enhance her Pilates classes.
Having recently returned to the UK after living in France, Stephanie is delighted to join the Pilates Scotland team. With Stephanie, you can expect to work hard, feel safe & secure on your mat whilst having lots of fun too!
Giuseppe has been a Pilates teacher for a number of years and coming from a background in sport, he is passionate about the benefits that Pilates can offer to individuals participating in a wide range of activities.  In addition to being a Pilates instructor, Giuseppe is also a qualified Yoga, Nordic Walking and Swimming Instructor to name a few.
Originally from Italy, Giuseppe played a lot of football when he was younger and he now feels that sport has heavily influenced his outlook and values in all aspects of life, both professional and personal.
In his free time, Giuseppe loves to travel and explore new corners of the world and he loves to share his experiences with others.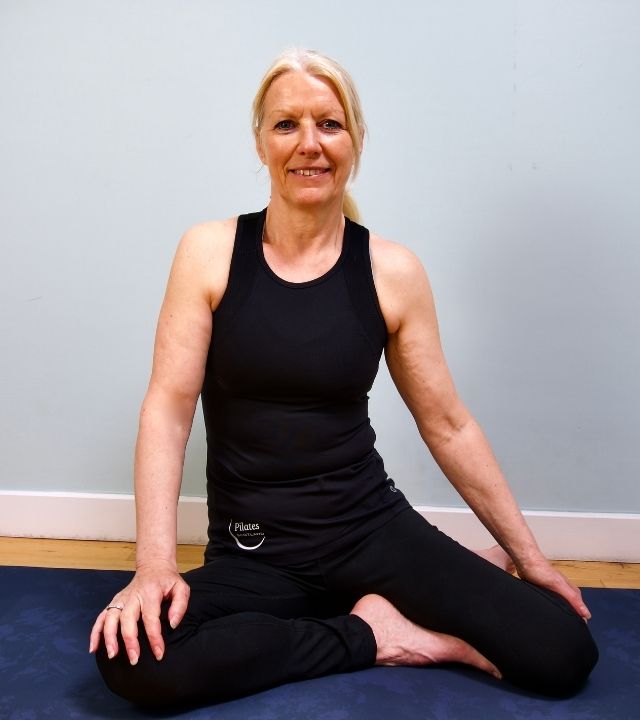 Gillian has been teaching fitness classes in Edinburgh and the surrounding area for nearly 30 years and she has delivered everything from Pilates, Aerobics, Legs, Bums and Tums to Zumba.  Gillian discovered Pilates 10 years ago where she was instantly drawn to it as it not only challenged her own fitness, but also felt, in her words, that it allowed her to 'truly teach'.
Gillian's passion is beginners; passing on the knowledge she has gained over the years, seeing clients progress and meet their own fitness goals.  Gillian's classes are clear, concise but with a little bit of flair to ensure you don't get bored.
Gillian is also a fully qualified Yoga teacher, and her Pilates classes are enriched by that knowledge.  You can expect a mindful Pilates class when being led by Gillian, focusing on alignment and form, classical moves but with subtle changes to keep you engaged.
Valentina brings a passion for practised posture and movement. She has been delivering Pilates classes for over 12 years and in more recent years began specialist Reformer and Equipment teaching.
Despite being firmly settled in Scotland, Valentina enjoys returning home to Italy to develop her ongoing Pilates expertise.
She started out at a young age as an Artistic gymnast and a keen interest in a variety of sport activities has played a very important role in her professional and personal life. She enjoys sharing her passion and enthusiasm for Pilates by teaching students of all ages and backgrounds and sharing her motto; The Quality of Movement.
When not teaching, Valentina enjoys spending time playing tennis and visiting new corners of the world and cooking Italian food.