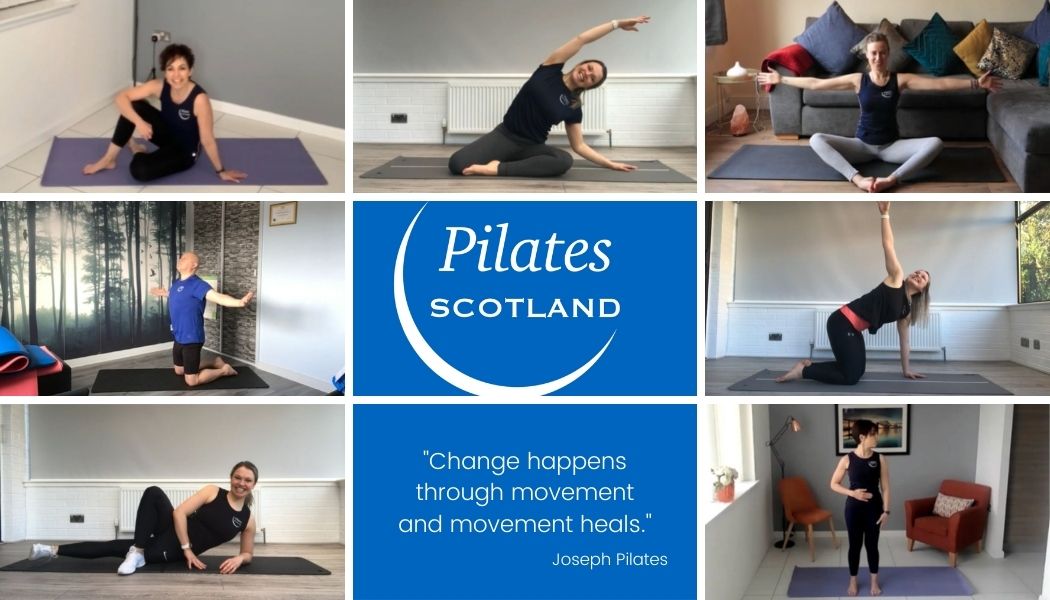 New on demand Pilates classes
Check out our new on demand Pilates classes that are now ready for you in our Member area:
Beginners #33: Full body flow
Join Christine for her first session in our new Pilates studio! This class has a relaxed feel throughout, beginning with some mobility exercises to reset posture and alignment before introducing moves to increase strength in your core and throughout your body.
All levels #47: Mat flow
Enjoy this session with Anna as you work your way through a series of exercises designed to strengthen and lengthen your body. There is a gradual build up to more challenging moves so this should suit everyone, from beginners to pros!
Flexibility & mobility #22: Mobilise & stretch
Enjoy mobility and stretching exercises for the wellness of your articulations whilst improving muscular flexibility. In this gentle session you will start by focusing on the lumbar spine, then move to stretch the central and upper body. During the session Giuseppe combines exercises of mobilisation, active and passive stretching. This is a very suitable class for beginners and we also strongly recommended it to those in need of a "recovery" session after high intensity training.
Pilates fitness #30: Glutes & inner thigh
Focus on your glutes and inner thighs with this fun session with Christine. She teaches creative combinations that will target your lower body while using your core muscles for stabilisation. She encourages you to get the most out of each exercise so that you can maximise your results during this quick class.
Back health #8
Bring your awareness back into your body and devote 30 minutes to strengthening and stretching your back with Stephanie.
Express #9: Shoulders
Restore your posture after a long day of sitting in this express class with Christine. She teaches how to move to improve upper back and shoulder mobility. You will explore ways to open up these areas and also build strength. Embrace the ability to increase the range of motion in your shoulders.
CanRehab Pilates #16
This session is based around 3 X 15 minute blocks. Block 1 on our feet to warm up the spine and challenge our balance. Block 2 on the floor or in a chair, seated work and finally in block 3 we are on our backs. All blocks can be completed as mini classes or as one whole 45 min session depending on how you're feeling!
Members can find these in 'My videos' by clicking here.
Not a member yet? Click here to start your 14 day free trial with us. You will have instant access to our extensive library of classes for all levels, taken by expert instructors based throughout Scotland. Membership is £15 per month after the initial trial period with no fixed term contract.
Enjoy!
Pilates Scotland Team